Acrylic Sneeze Guards now available at KHA!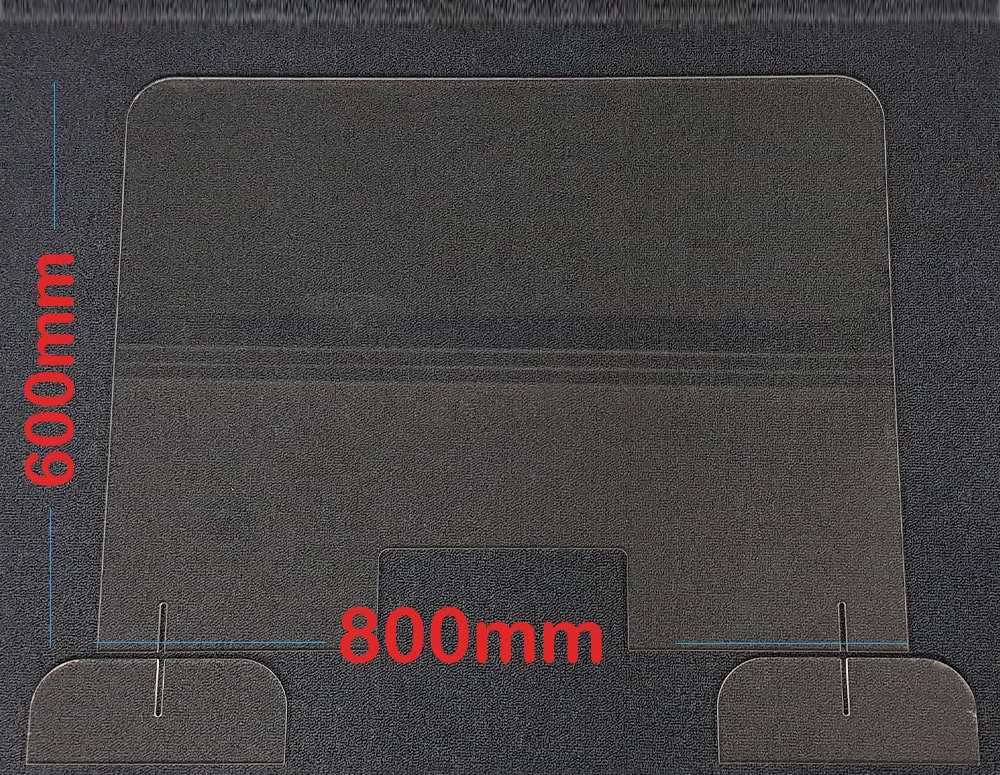 On the search for acrylic sneeze guards? We have secured stock of acrylic sneeze sheilds!
Help maintain social distance and physical separation while protecting from splashes and sprays with our clear acrylic countertop barriers.
With the recent outbreak of global virus COVID19, it is important to protect yourself and your customers from the spread of infection.
These are ideally setup infront of your cashier or receptionist or where necessary. It's made from 6mm Acrylic and designed to be setup with ease.
Lastly, when choosing your transparent shield, make sure you choose the appropriate thickness and size in which procedures you will be preforming.
Colour: Transperant
Complete with 2 x support foots
Barrier against droplets from sneezes and coughs
Freestanding screen, so you can easily integrate it into your existing point-of-sale setup
Minimal assembly required
Item Code: XSGUARD1
Sold individually and sent flatpack plastic wrapped.
Contact sales@kha.com.au for more information and to secure your stock!
What is the purpose of Acrylic Sneeze Guards?
They Prevent Cross-Contamination
Built to help reduce the spread of contagious, airborne germs commonly caused by coughing, sneezing or even droplets. We manufactured these screens to help mitigate the health risks many essential employees are faced with today. Our shields provide excellent optical transmittance, rounded corners and edges, and shatter-proof materials minimize the risk of injury. In an emergency, the shields can be moved out of the way quickly and easily.
They Prevent Pathogens From Spreading
Front of line staff including hospital, medical, and veterinary office workers come into contact with myriad hazards on a regular basis. Because of this, bacteria and viruses can spread like wildfire — both among workers and the people and pets under the medical facilities' care. However, setting up acrylic sneeze guards is an effective solution for keeping pathogens from one person away from other patients.
Do you need a custom size?
Our in-house design capability means that minor customizations to the standard sneeze guards designs can be done. Alternatively we can design and make protective screens to any specification with prototypes generally ready for approval within 24 hrs.
Why is the fit of a glove important?
Gloves must fit well and allow for comfortable finger and wrist movement. Properly fitting gloves are important not only for comfort but for safety. Poorly fitting gloves increase the amount of force required by the muscles because they have to work harder to compensate for the loose or tight glove
Contact sales@kha.com.au for more information and to secure your stock!