Disposable Vinyl Gloves now available at KHA!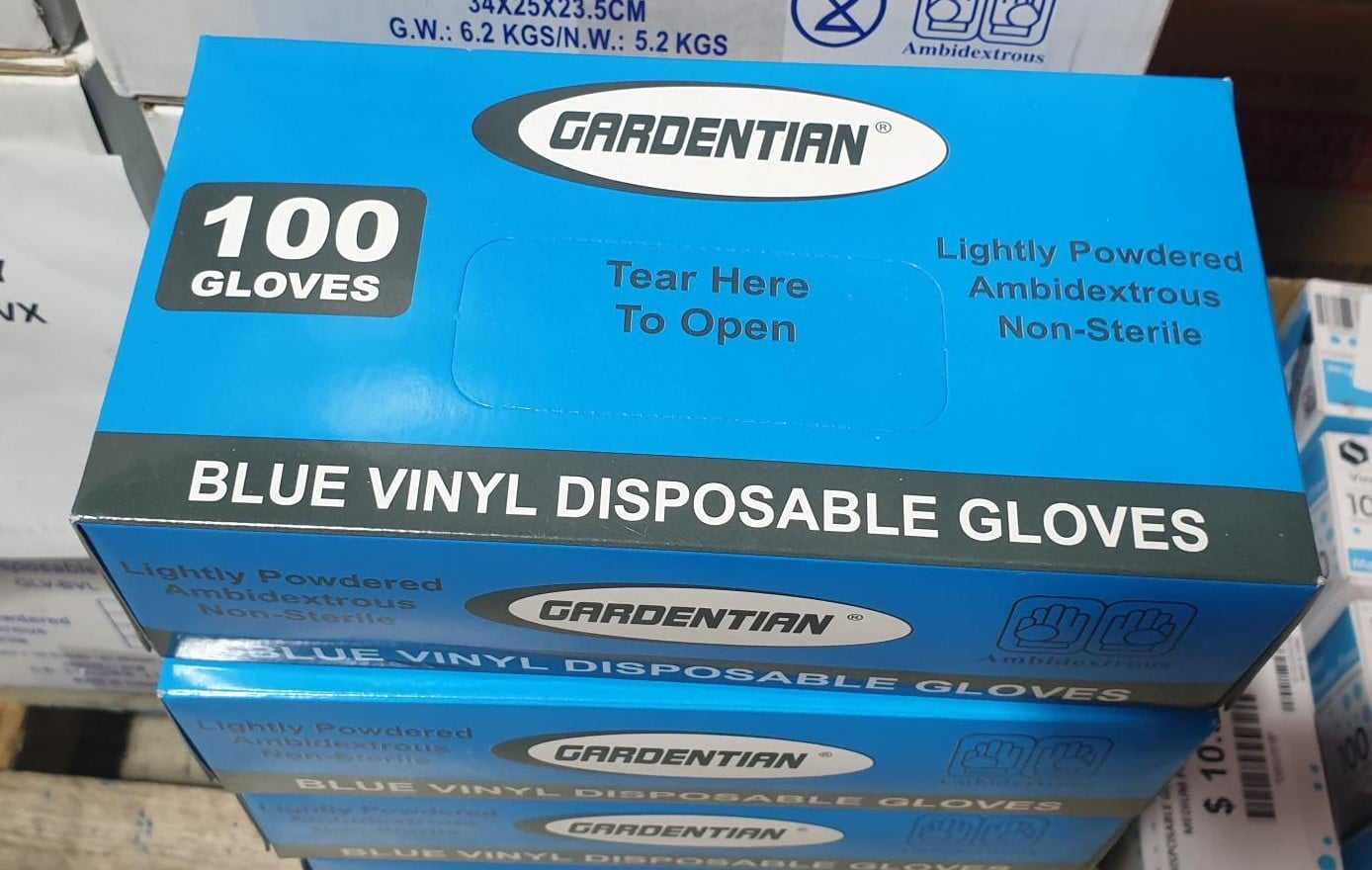 On the search for disposable vinyl gloves? We have secured stock of disposable gloves for a limited time!
The Blue Disposable Vinyl Gloves is lightly powdered and non sterile.
With the recent outbreak of global virus COVID19, it is important to protect yourself from the spread of infection.
These can be worn both by hospitality workers and general public when necessary. It's also Ambidextrous which means it's designed to be used by left-handed and right-handed people with equal ease.
Lastly, when choosing your specific disposable gloves, make sure you choose the appropriate level in which procedures you will be preforming.
Colour: Blue
Lightly Powdered
Ambidextrous
Item Code: XGLOVES1
Sold In Pack Of 100pcs or Carton of 1000pcs
Contact sales@kha.com.au for more information and to secure your stock!
What is the purpose of Disposable Vinyl Gloves?
They Prevent Cross-Contamination
Cross-contamination is a daily risk for a number of workers. In the food processing and preparation industries especially, cross-contamination can spread bacteria very quickly.Cross-contamination happens when you handle one substance and your gloves pick up its residue, and then you touch something else.
They Prevent Pathogens From Spreading
Hospital, medical, and veterinary office workers come into contact with myriad hazards on a regular basis. Because of this, bacteria and viruses can spread like wildfire — both among workers and the people and pets under the medical facilities' care. However, wearing disposable gloves is an effective solution for keeping pathogens from one person away from other patients.
How long is my disposable gloves effective?
Disposable globes should be worn for only handling one type of food material i.e if you were preparing vegetables and chicken. You would wear one pair of gloves to prepare the vegetables. Once vegetable preparation is finish, you would dispose of the gloves and put on a fresh pair before preparing the chicken.
Why is the fit of a glove important?
Gloves must fit well and allow for comfortable finger and wrist movement. Properly fitting gloves are important not only for comfort but for safety. Poorly fitting gloves increase the amount of force required by the muscles because they have to work harder to compensate for the loose or tight glove
Contact sales@kha.com.au for more information and to secure your stock!