KH Temperature Retention Meal Delivery System for Short Distance Meal Deliveries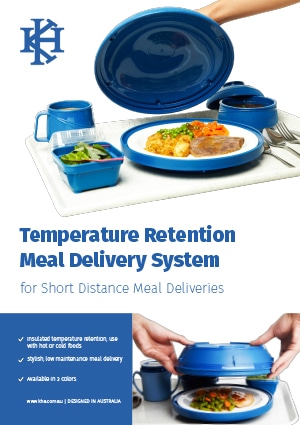 Improve meal service quality by using KH Healthcare Insulated Meal Delivery system to extend temperature holding time. This cost-effective solution is ideal for maintaining safe temperatures during short distance meal deliveries.
Choose from either the Traditional or Moderne design suitable for breakfast, lunch or dinner food service.
For a complete Meal Delivery, combine with our Trollies and Trays. All our items are numbered for easy identification making re-ordering simple.