TRUST® Commercial Waste Sorting Label Kit
Use as part of the TRUST Commercial waste sorting system
Removable adhesive makes it easy to change out labels
Eye-catching assorted colors
| Code | Name | Unit | Qty |
| --- | --- | --- | --- |
| 18248 | TRUST® Commercial Waste Sorting Labels For #18215 | Ea | 1 |
| 18249 | TRUST® Commercial Waste Sorting Labels For 60lt & 87lt Slim Bins | Ea | 1 |
Information
Specifics
Features
Enquire
This TRUST® Commercial Waste Sorting Label Kit works as part of the TRUST® Commercial waste sorting system.
When used as part of your recycling station kit, it becomes the ultimate space-saving solution in waste management.
Perfect for your restaurant, school, office, hotel, hospital, airport, corridor, or other space with limited area.
This modular system allows you to mix and match combinations to suit your preference and requirements.
Each item can be purchased individually, allowing you to easily replace any item of the recycling system without having to rebuy the whole kit.
Allows you to clearly label recycling bins for their intended purpose
This not only helps your patrons, but it also eliminates the hassle and mess of sorting recyclables for businesses come closing time.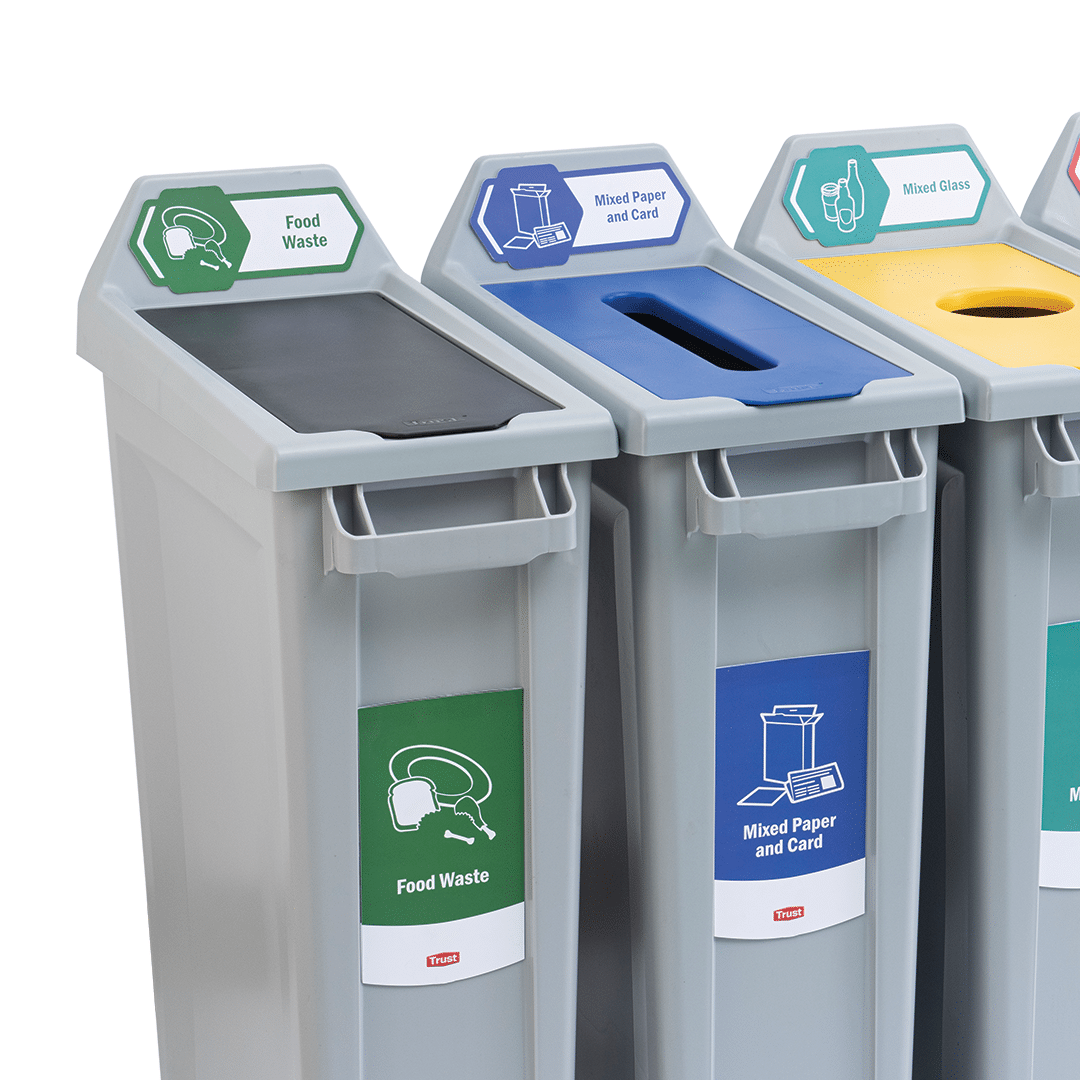 Self-adhesive sticker design which is easy to peel and apply
Designated area has been marked on the lid allowing you to place the label accurately.
When applying the label to the slim bin, the labels have been accurately sized to fit comfortably.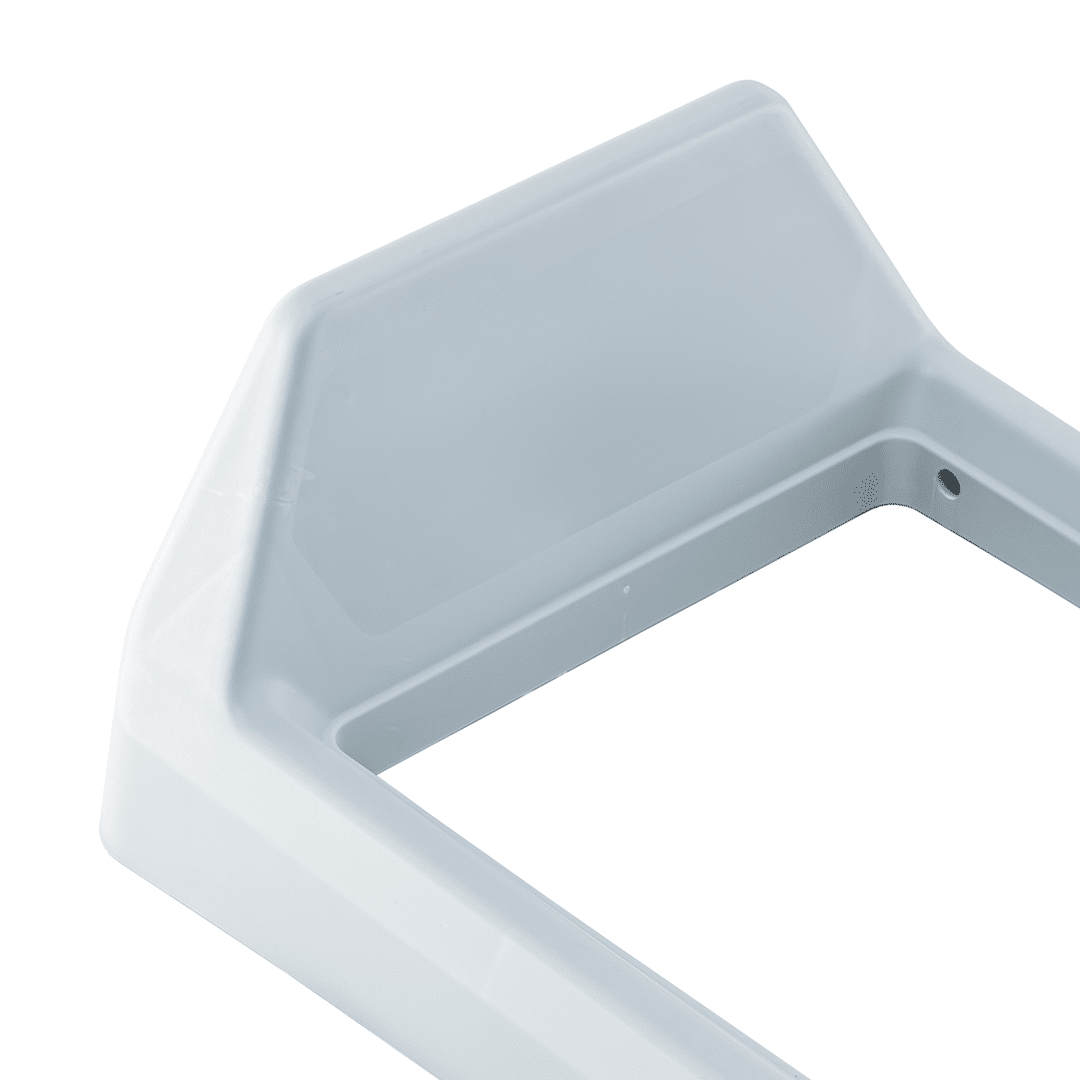 Each Kit contains 13 different recycle labels
These kits includes 13 different recycle decals to help you clearly label your recycling bins for their intended purpose.
This includes Recyclable Waste, Soil, Building Materials, Garden Waste, Food Waste, Paint, Household And Garden Chemicals, Mixed Paper & Card, Plastics, Mixed Textiles & Clothes, Mixed Glass, Metal and Batteries.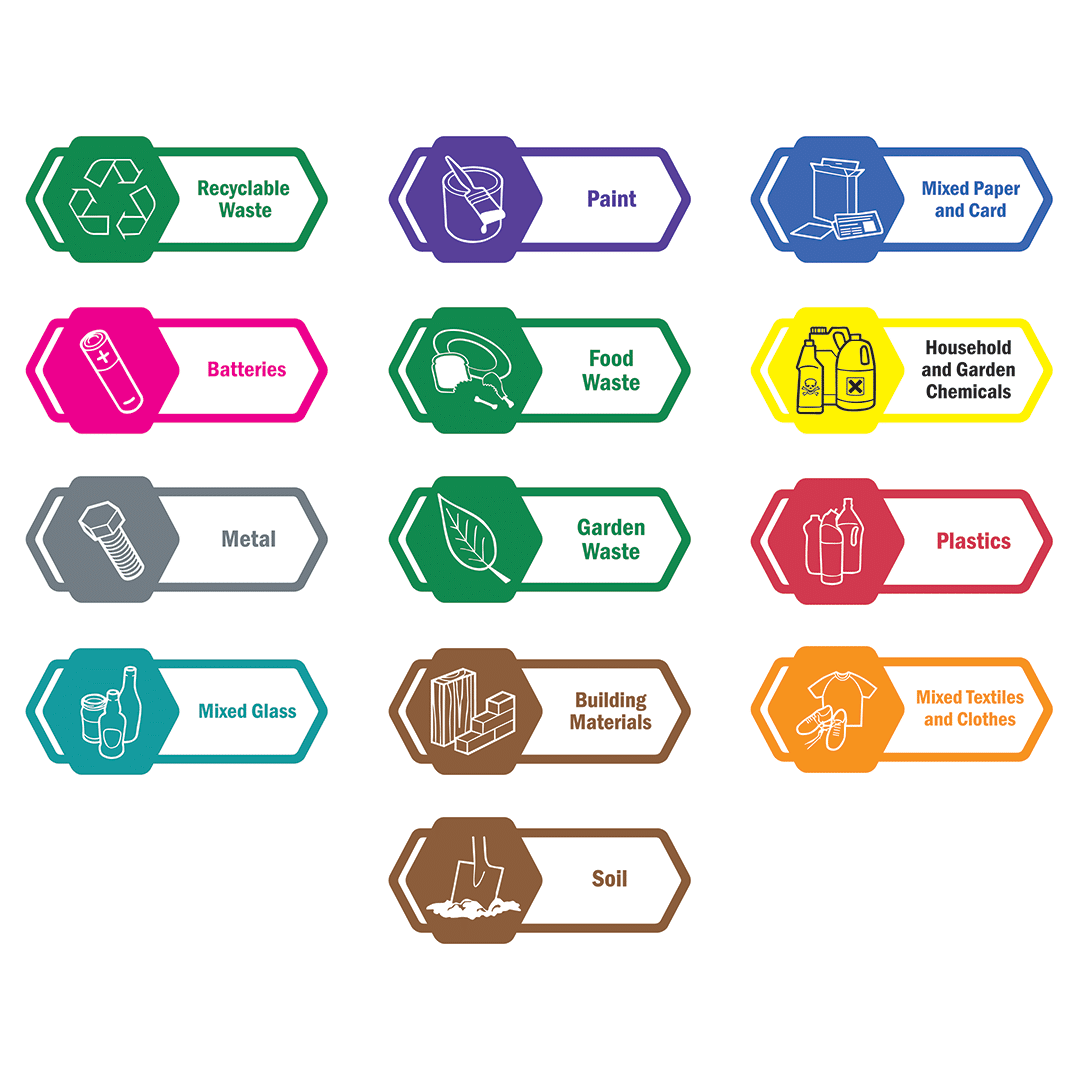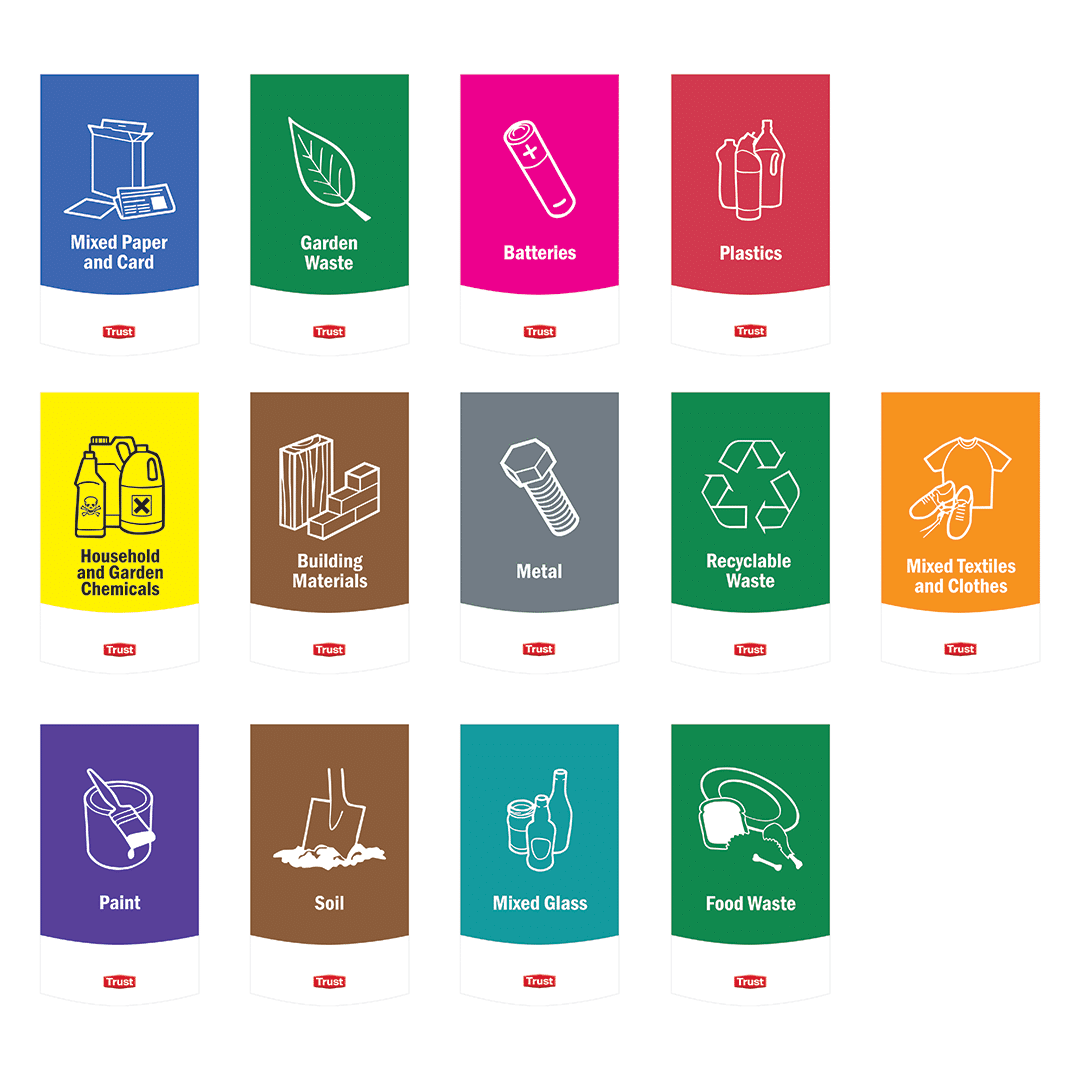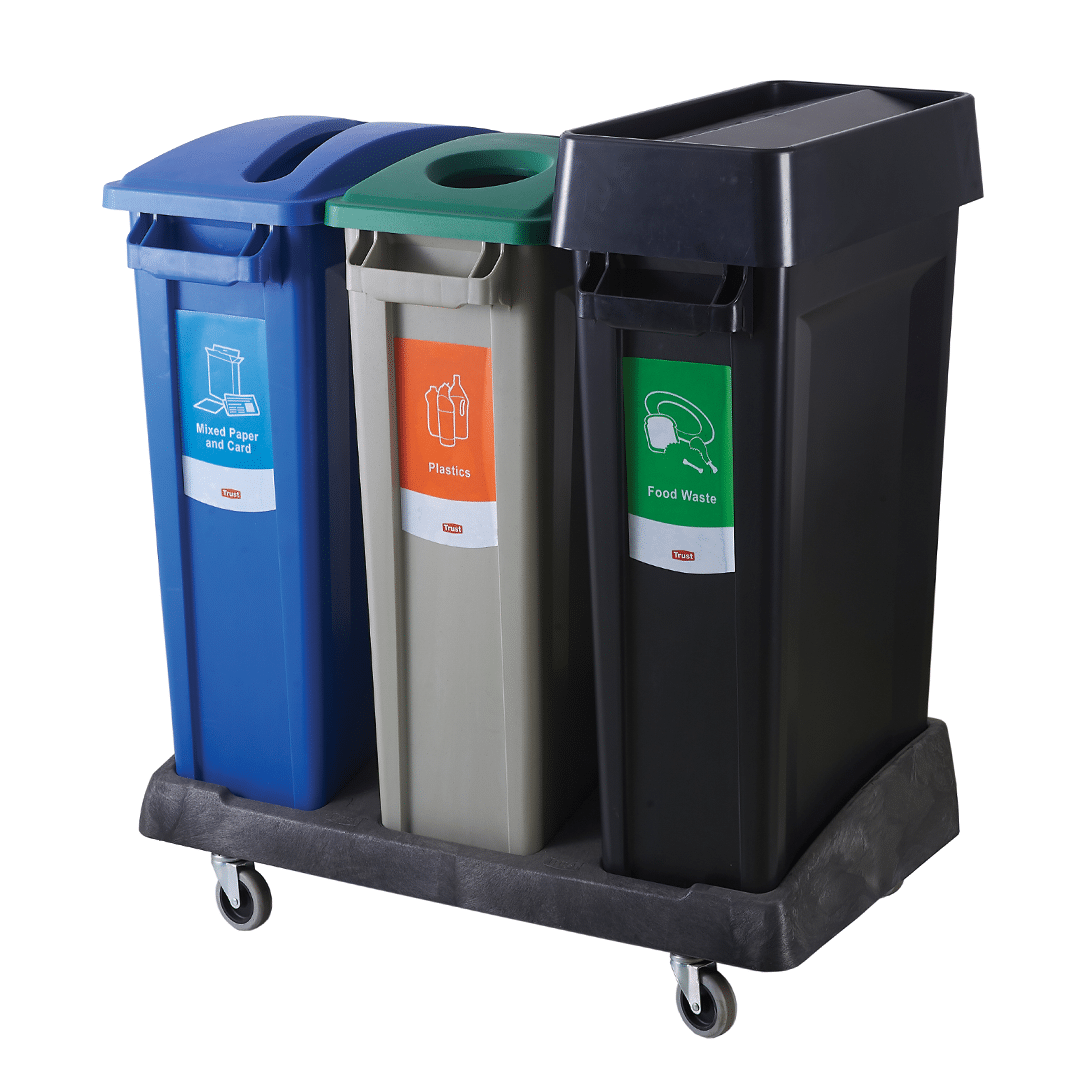 Easy To Wipe Down
The smooth labels are easy to wipe clean which helps keep your recycling station looking tidy.
Brand
TRUST Commercial
Material
Vinyl
Dimensions
#1848 – 177 x 80mm

#1849 – 95 x 168mm

Compatibility
#1848 – #1740

#1849 – #1215

Colour
Green, Brown, Purple, Yellow, Red, Orange, Teal, Grey & Pink
Qty Per Kit
13
Use as part of the TRUST Commercial waste sorting system
Removable adhesive makes it easy to change out labels
Eye-catching assorted colors